On a New Journey
I was completely unprepared for it, but my wife recently told me she wants a separation and she means it. So I am preparing to move out and, for the first time in my life, live by myself. If I was not hurting so much I would be excited.
Having gotten that out of the way .. I am from Dublin, but live in Sacramento now. I work professionally and for fun I play bodhran - a traditional Irish drum which you can see in one of the pictures here. To add to my pictures, I am 5-8, 145 - have actually gotten to where I need to add a few pounds. My eyes are green and I have been told so often that they twinkle that I have to believe it. And my hair is gray, not blond as it appears in some of the pictures. I have been told I am witty .. sometimes a cutting wit, though I try to restrain that.
Right now, meeting new friends is a priority. I have not been in California long and I do not have a lot of friends. So, if you happen accross my homepage, drop me a note.
If you would like to see more I have a "family" version of this page with ff about family and so on. I have not had time to change this to reflect my new status, but look anyway.Family version
E-mail me irishbornm@aol.com
Northern California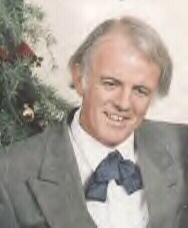 Hear my voice
More pictures
Information about the bodhran:

My Fantasies
I am so frustrated. I tried to explain up front that my fantasies are just that, that they are NOT what I am looking for, even though they would be greatly welcomed if they happened. But time and again I was told - well I don't fit your requirements. The fantasies are fantasies, not requirments or anything else but fantasies. I have moved them to a different page and if you are interested I will send you the link - It should not be too hard to figure it out for yourself.